Benefits & Features
Affordable & Efficient
MRCOOL
®
DIY
®
OuttaSight
TM
Low Profile Installation
You won't even know its there
The MRCOOL® DIY® Series OuttaSightTM offers a low-profile heating and cooling option to discreetly fit any space.
Versatile Fit
New Construction, retrofit, and anything between
Designed to work with current and future joist standards, it can be recessed between all types of joists on 16 inch center - including pre-manufactured I-joists.
Easy Air Filter Access
Let your ladder gather dust...
By activating the Elevation function on the remote controller (or smart controller), the filter panel will lower for easy air filter maintenance.
Single & Multi-Zone Possibilities
Add it to your DIY
®

Multi-Zone configuration

This unit works with the MRCOOL® DIY® 4th generation series of units. The 18k ceiling cassette can also be installed as a single zone configuration.
Worry-Free Installation
Industry Exclusive Installation
The unit can be easily installed between standard ceiling joists or I-joists and secured with screws. For even easier installation, use the MRCOOL DIY® QUICK CONNECT® LINE SET.
Smartphone App
Enhanced Control from Anywhere
Control your MRCOOL® DIY® OuttaSightTM anywhere with your Apple or Android smart device and an internet connection.
Best Warranty in the Business
Limited Lifetime* & 7 Yr Replacement* on Compressor + 5 Yr Parts
The DIY® Ceiling Cassettes have an optional LIMITED LIFETIME compressor warranty*, a 7-year compressor replacement* warranty, and a standard 5-year parts warranty for the original registered owner. See rules and restrictions here.
watch the video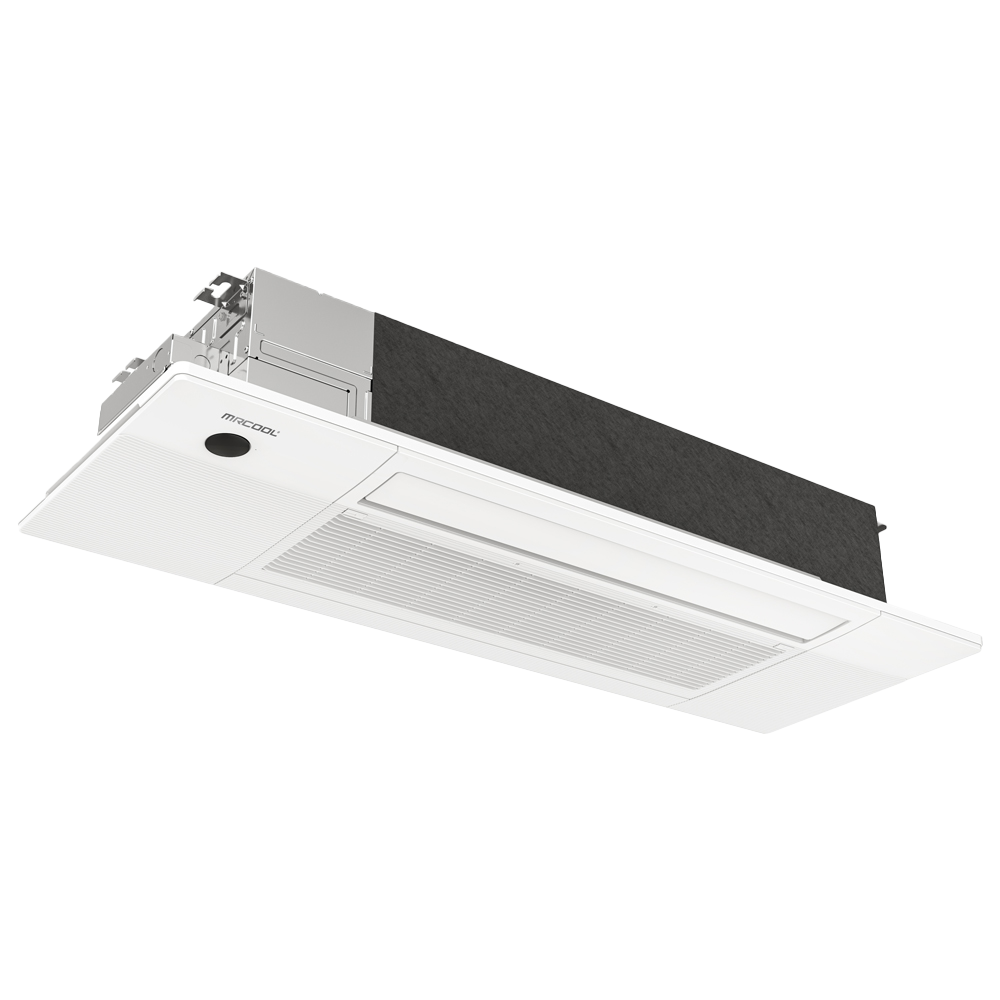 NOTICE: MRCOOL
®

products must be installed in accordance with all applicable local, state and federal codes and regulations. Unless explicitly stated otherwise, installation must be completed by a licensed / certified HVAC technician. ALL electrical connections to a power source must be performed by a licensed electrician and comply with local, state and federal electrical codes and regulations.
Introducing the MRCOOL
®

DIY

®

Series OuttaSight

TM